Patrick Mahomes recently made an appearance on the ManningCast during the Week 10 game between the Buffalo Bills and the Denver Broncos. During one segment, the reigning NFL MVP revealed that he has a pretty crazy superstition related to his underwear.
The Kansas City Chiefs quarterback said that he wears the same red underwear during every game. He also jokingly said that sometimes he doesn't even wash it which left the entire NFL world into a meltdown. Mahomes was heavily trolled on social media after this revelation, and recently Kenny Pickett was also asked about his views.
Here's what Pickett said about Chiefs QB's underwear superstition:
"No, I can't say I can do that. He's gonna go out of his way to do that because you know, we have the equipment guys, how fast they take stuff. He's really got to go above and beyond to do that. So I guess you gotta tip your cap for that."
While talking about his pre-game routine, the Pittsburgh Steelers quarterback said:
"I don't listen to music before games, but a lot of people do. I don't just the way I like to play. If I listen to music and stuff you get kind of like excited for the game. You get pumped up for the game. I like to be kind of even-keeled."
No matter how crazy Patrick Mahomes' superstition is, it is working well for him. The Chiefs quarterback has already won two MVPs and two Super Bowls in his career, and could possibly add another one to his resume this season.
---
Patrick Mahomes and the Chiefs will face the Eagles in Week 11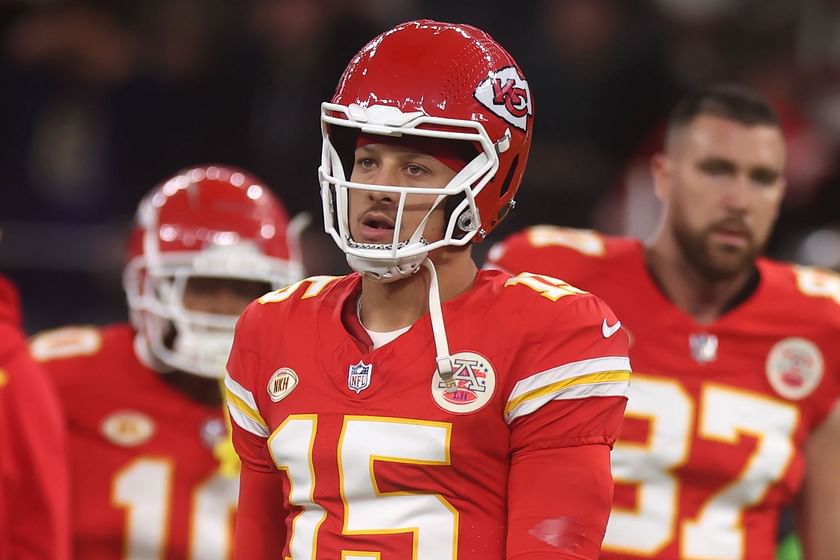 Patrick Mahomes and the Chiefs will face off against the Philadelphia Eagles in a Super Bowl rematch on Monday Night Football in Week 11. Both teams are coming off a bye, and the excitement has been through the roof for this game.
The Chiefs and the Eagles currently are the 1st seed in their respective conferences, and this game could be a preview of this year's Super Bowl.
Jalen Hurts and Mahomes are once again MVP candidates like last year, and the winner of this upcoming game could be in a great position to win the award.
As for Swifties around the world, it is also reported that both Taylor Swift and Travis Kelce's parents will be attending the game in Kansas City.
---
If you use any of the above quotes, please credit RG3 and the Ones and H/T Sportskeeda.
Edited by Abhimanyu Chaudhary