The Avail Advanced Pro 0 is a brand new women's specific endurance road bike from Liv – not to be mistaken for an out and out race bike. It has been designed to offer sublime comfort with a high performance feel and is fitted with high spec kit and some well thought out, women specific features; this bike packs a lot into one package. In Liv's own words this bike has been "designed for performance and built without compromise".
Although the tendency for many is to steer more towards aggressive, racing style road bikes, the endurance road bike is much more suited to the needs of the everyday road cyclist not looking to compete at high levels. These machines offer more relaxed geometries but with the same impressive ride quality as their racing counterparts.
The RRP price of the Avail Advanced Pro 0 is currently £5,999.00 / $6,500.00 / AU$7,999.00 / €6,399.00 (price may differ in Euros depending on the country). It's clearly not a cheap option, but with the finishing kit and clear focus on performance, it's a pretty reasonable price when looking at the bike at face value.
Compared with the likes of the Trek Domane SLR 9, a truly top spec endurance bike that has an RRP of £13,400.00 / $13,199.99 / €14,499.00, the Liv is a clearly cheaper, but it needs riding to find out if 'cheaper' trnslates into 'a bargain'.
TECH SPECS: LIV AVAIL ADVANCED PRO 0
Price: £5,999.00 / $6,500.00 / AU$7,999.00 / €6,399.00
Sizes: XS, S, M
Weight: 7.58kg
Groupset: Shimano Ultegra Di2 12 Speed
Wheels: Giant SLR 1 36 Carbon Disc
Tyres: Giant Gavia Fondo 0
Bar & Stem: Liv Contact SLR D-Fuse / Giant Contact SL AeroLight
Saddle: Liv Alacra SL
Design and specifications
From the off it's clear to see that the Avail Advanced Pro 0 looks fantastic. The frame really has been well thought out from a purely aesthetics perspective. The angles are a sensory joy and I particularly love the stealth look of the matte black paint against the raw carbon of the frame. Then, to top it off, the 'Liv' and 'Avail' branding is in a high polish, mirror chrome.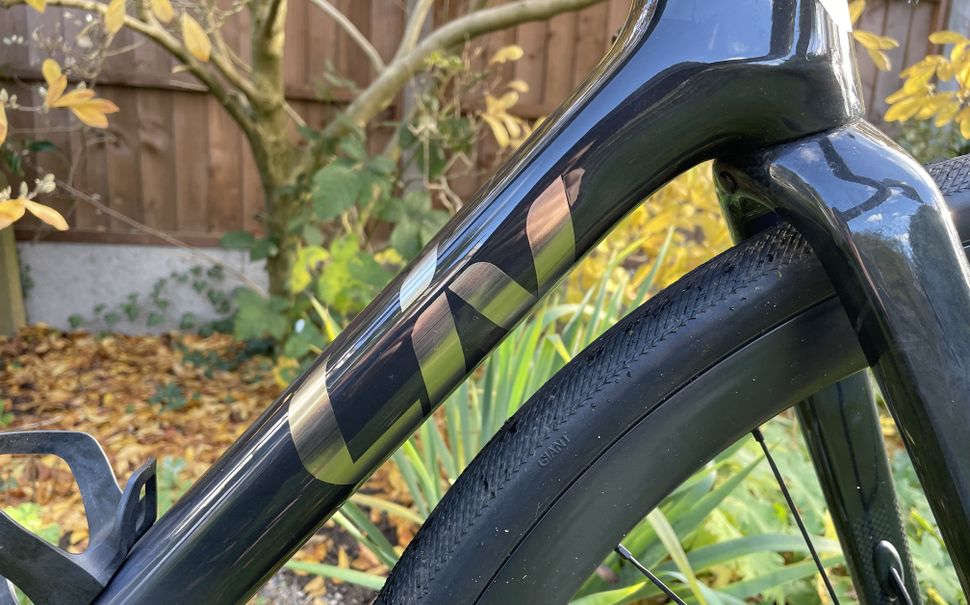 Although there is only the one colour option for the Avail Advanced Pro 0, which  is "Gloss Carbon/Matte Carbon/Chrome", it's nothing too jazzy or over the top. Just a really classy stealth look that will go with any kit and look brilliant out on the road. Both the front and back of the frame has a great clearance too, allowing for up to a 35mm tyre.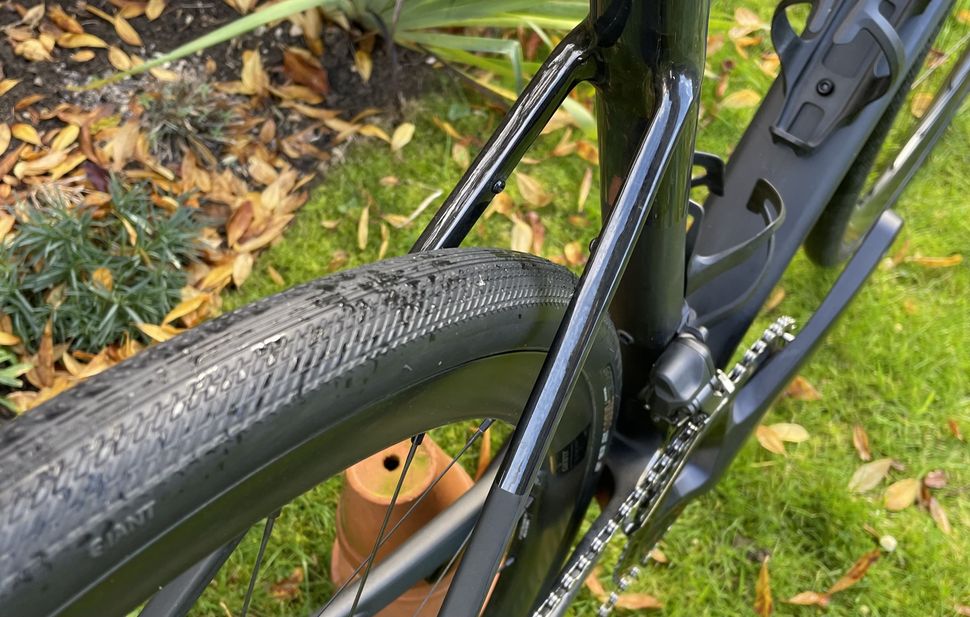 Not only is the frame stunning but also appears to be well made. The frame is made from Advanced-grade composite, which is Liv's High-Performance Grade raw carbon material, and is said to offer "light weight and stiffness with optimal compliance". The fork is made from Advanced SL-grade composite, with a full-composite OverDrive Aero steerer. 
In contrast to the components and frame which focus on stiffness and low weight, the seatpost is made firmly with comfort in mind, with a more vibration-dampening composite and Giant's 'D-fuse' design, which engineers flex in to dampen vibrations from the road and help provide a smooth and compliant ride.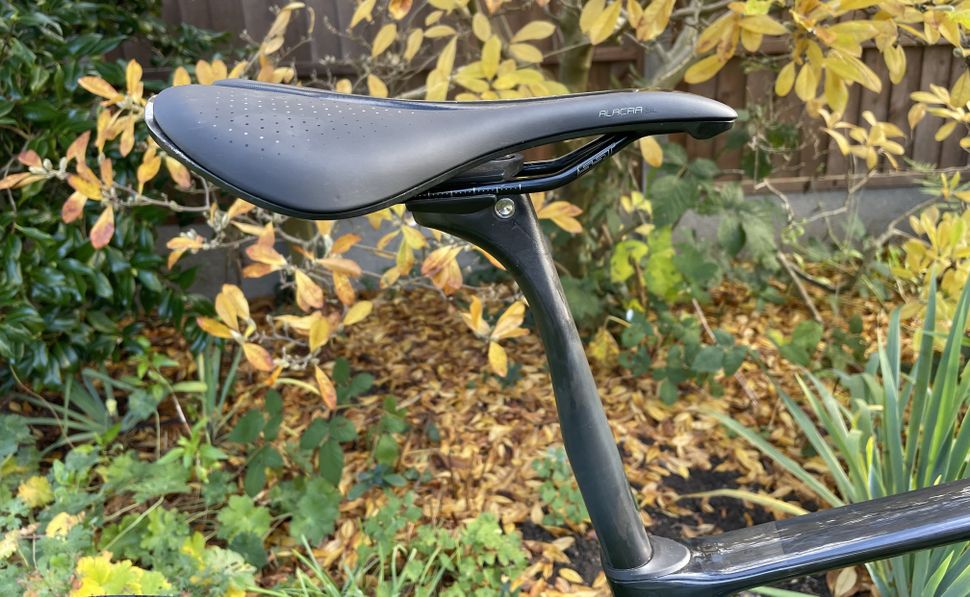 When comparing the geometry of the Avail Advanced Pro 0 to the equivalent performance road bike in Liv's catalogue, the Langma Advanced Pro, the Avail isn't as long. For example, the top tube for the Avail is 535mm (size M) compared to the Langma's 540mm (size M). This is no real surprise though, given the nature of both bikes.
Moving to the front of the bike, although there isn't an integrated bar and stem like you'd find on the Canyon Endurace CFR Di2, there is an integrated computer mount. This mount definitely looks very neat and helps to make the cockpit look clean. Very conveniently the integrated mount can also be adjusted up and down so the rider can put their computer at an angle suits their needs.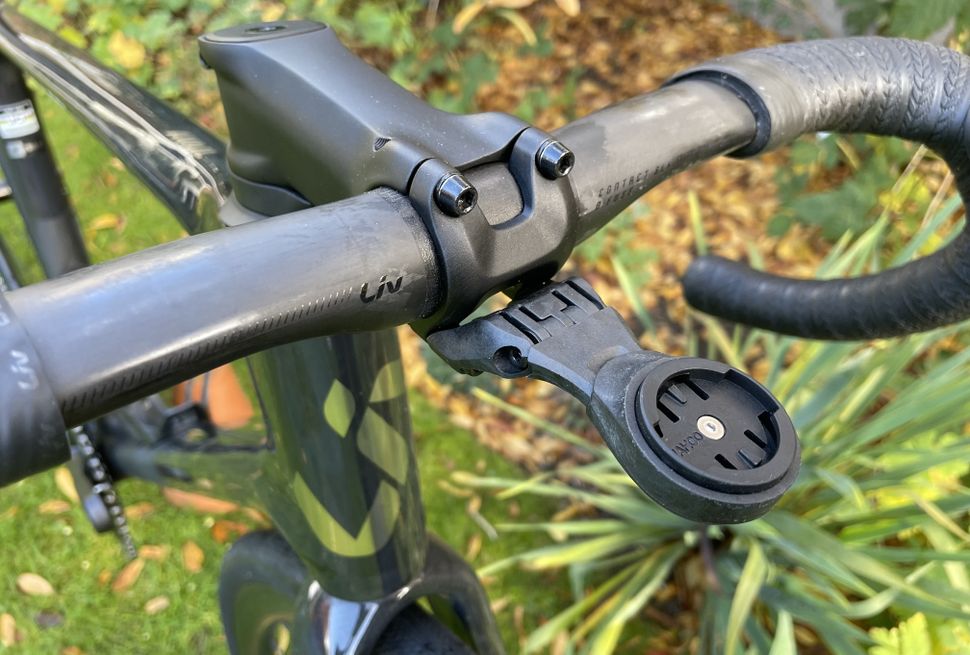 The bike comes complete with Shimano 12 speed Ultegra Di2, including the Giant PowerPro power meter. This is of course a great addition to any road bike to help with training and knowing what zone you are riding in, and to be included in the price is really reasonable. The gear ratios chosen are also great for everyday riding with 11×34 cassette and a 34/50 crankset on the front.
Other great features are the 160mm rotors on both the front and back to ensure braking power is optimal, and the Liv Alacra SL women specific saddle, which is a massively underestimated addition and very much needed. Older Liv saddles are not as comfy in my experience, but this one looks more in keeping with current women's saddle designs, with a cut out too.
Performance
When it comes to how the bike performed I was very surprised. Did I judge a book by its cover because it's an endurance road bike? Yes. Was I wrong? Absolutely. 
From the off, I knew the Avail range offered comfort due to the nature of the shorter geometry offering a far less aggressive set up, but wow was it responsive. Do not be fooled into thinking that an endurance road bike can't offer a responsive and stiff ride, because this offers both.
When it came to accelerating out of the saddle, I noticed how stiff the frame felt. I didn't feel any flexing around the bottom bracket and the wheels also felt really solid, not to mention the hub makes a beautiful noise when freewheeling. Out of corners, while seated, I was just as impressed with how the power transfer just felt so smooth and efficient. When doing full gas sprints the bike was also really responsive and easy to throw around.
Having ridden the bike pretty much everyday for the first few weeks I noticed I didn't have any pain in the classic problem areas. After riding the Avail for over a month, during long endurance rides on the road I was super surprised that I didn't incur any shoulder or lower back pain, at all. In fact I was really comfortable and felt I could've kept riding longer than I usually would. 
The handlebars however, at 400mm, did feel a little wide for regular road riding and the other aspect I found to be uncomfortable after a while was the Liv Alacra SL saddle. For me, it just wasn't wide enough and my sit bones started to really hurt around the 3 hour mark or when doing a block of long rides back to back. This is totally fine as I'm aware from bike fits that I do have very wide sit bones, and saddles are a very personal choice, but had the saddle been a little wider it would've been fine.
I will say though, when perched on the front of the saddle, the nose was much more comfortable for me. I was really impressed with that feature of the Alacra SL. This really shows progression in saddles for women, as for a long time a comfortable women's specific saddle was not a thing, especially not coming as standard on a women's specific bike, so this is great improvement to see.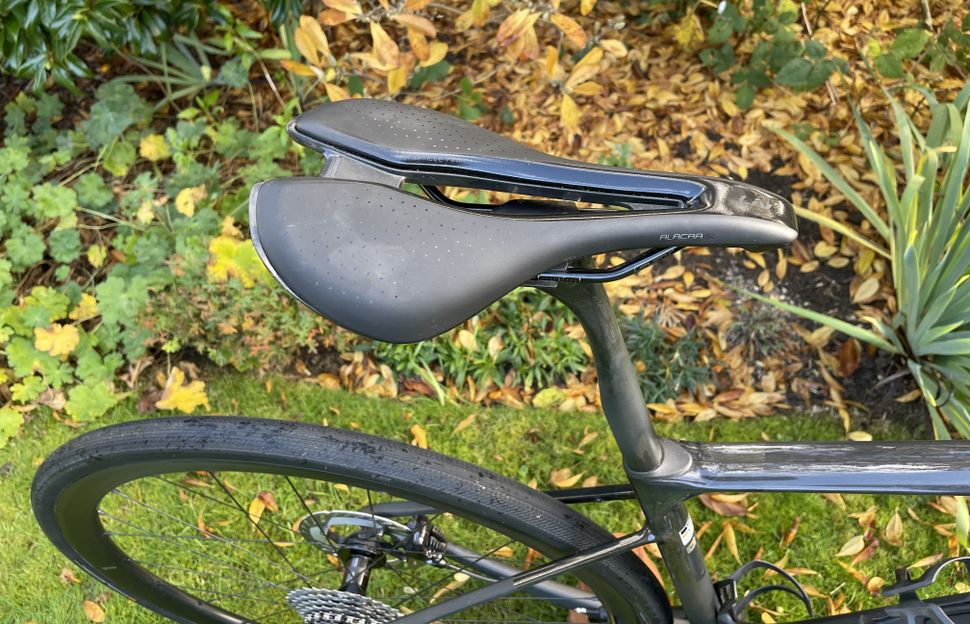 The weight of the bike is also pretty impressive for a do-it-all road bike. Even with my bar bag and two bottles on, the bike felt noticeably lightweight, both to pick up and during climbing. Without pedals, a size M weighed in for me at 7.58kg / 16.71lbs, which is much less compared to the Trek Domane SLR 9 which weighs in at 7.9kg but much more expensive. However the new Canyon Endurace CFR Di2 which is lighter, coming in at a very respectable 7.3kg but costs £8,599.00 / €8,999.00, so a lot more £ per kg.
When it came to componentry there were a lot of features I really liked. Although it may sound a little niche, I really rated the bottle cages: As someone who spends a lot of time on a bike, the quality of the bottle cages is really something that can crack me. Many times cages haven't held on tightly enough and I've lost a bottle; not with the cages attached to the Avail Advanced Pro 0. Oh no. They held onto my bottles incredibly well.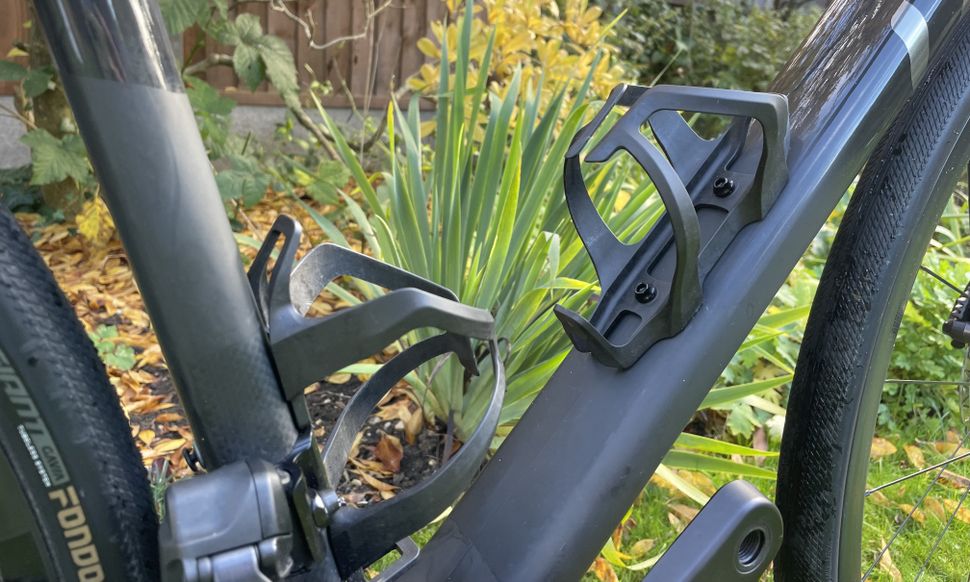 It was mentioned before the bike was dropped that better tyre clearance would be a major change on this new model and I have to say I was impressed. There was clearly enough room to fit a bigger tyre (up to 35mm in fact) which is so useful if you choose to venture further off-road. Not only that but the Giant Gavia Fondo 0 tubeless 700x32c tyres were really brilliant for autumnal riding. Not once did I slip on leaves thanks to the slight tread on the tyre
On the flip side I didn't feel this all-season tyre slowed me down at all when pushing on or doing efforts which was great and only adds to the versatility of the bike. Then when I did find that my route had led me down some farm tracks and tame gravel paths, the tyres coped absolutely fine, allowing for carefree exploring, far excelling my expectations of what the tyres could cope with.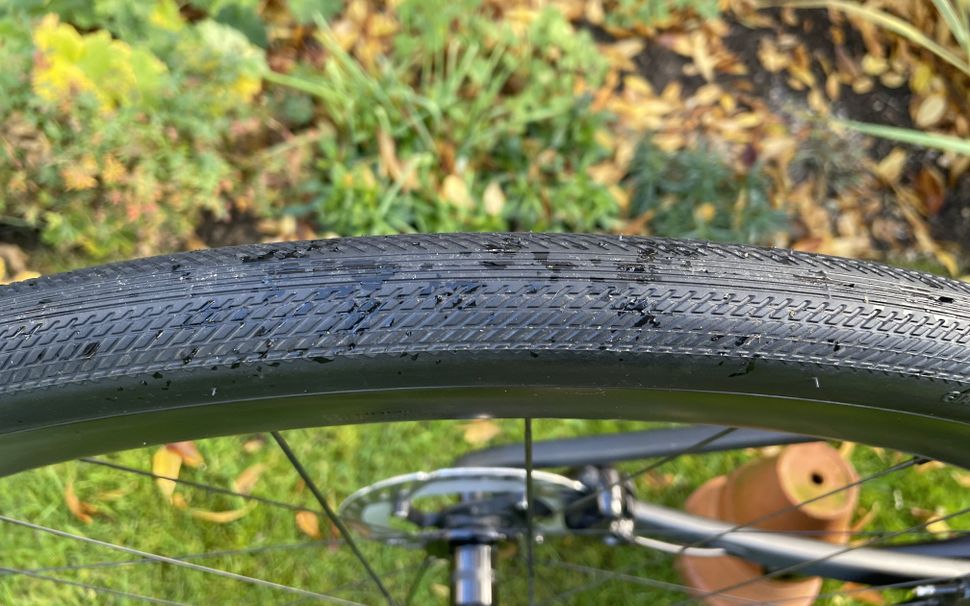 Verdict
Overall the Liv Avail Advanced Pro 0 is a really fantastic, well thought out bike. The handling is brilliant thanks to the frame being nice and rigid but due to the geometry it is also really nimble to control off-road and on winding country roads. 
The weight of the bike is also very impressive, especially for an endurance road bike that sits around the £6k price point. The value is also brilliant given it has full Ultegra Di2 12 speed and includes the Giant PowerPro power meter. 
It really does feel that every inch of this bike, from the geometry to the women's specific saddle, has been incredibly well thought out: nothing is an after thought nor has it just been thrown together as a token women's bikes. At current, it does feel that you would be hard pushed to find a unisex endurance road bike that handles just as well as this, let alone another women's specific bike. 
Testing scorecard & notes
Swipe to scroll horizontally
| Attributes | Notes | Rating |
| --- | --- | --- |
| Design and Aesthetics | A really beautiful frame with chrome accents, matte black paint and raw carbon, but integrated bar and stem would've added points | 8/10 |
| Build | In true Liv style, cracking componentry for the price, the whole build is very well thought out | 9/10 |
| Weight | At 7.58kg the weight is very respectable for the price | 8/10 |
| Performance | A seriously impressive ride quality thanks to the stiff frameset and responsive wheels and yet still very comfortable | 9/10 |
| Value | £8.5k is a lot of money, but given the premium spec, you're getting a lot for your money and a lot more than some other bikes at a similar price point. | 9/10 |
| Overall | Row 5 – Cell 1 | 86% |