As Russell Wilson's comeback became obvious in Denver, Broncos fans began to circulate a "Russell Wilson apology" form in order to retaliate against the tsunami of venom that was hurled at the franchise in 2022. The majority of the players remained silent about it, but it is now evident that at least one person saw the posts throughout the ordeal.
Taking to Instagram, Courtland Sutton posted the pseudo-apology form that poked back. Stephen A. Smith was not impressed and blatantly refused to fill out the form.
"Courtland Sutton with all due respect. … I think he's a hell of a receiver," Smith said. "I got mad respect for him but shut the hell up with that nonsense. Did you watch this team last year? Did you watch how Russell Wilson performed last year? If anything, Russell Wilson owes all of us an apology for putting forth the year that he put forth that put everything into question." [00:00:17].
"You embarrassed yourself. You embarrassed the city of Denver. You embarrassed the history of the Broncos organization," Smith added. "You brought it on yourself. The fact that you made amends, we say, 'Hey, you made amends.' Be happy with that, Courtland Sutton."
Russell Wilson passing massive 2022 milestones with two months to go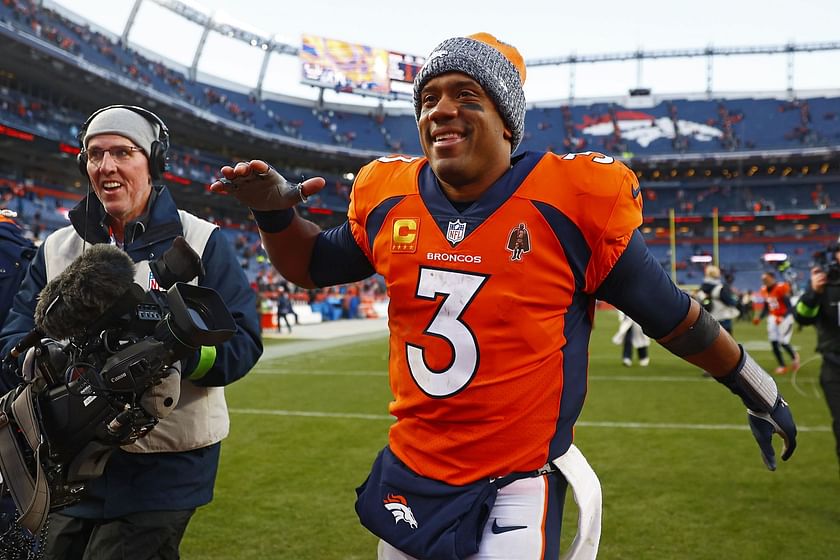 The season might barely be halfway over, but the quarterback has already amassed multiple things pointing to an impressive turnaround. Last year, Wilson threw for 16 touchdowns and 11 interceptions. This year, he has thrown for 18 touchdowns and four interceptions in nine games.
At his current pace, he has a great shot to throw for more touchdowns in his second year with the Denver Broncos than in five of his years with the Seahawks. He's currently on pace for 34 touchdowns, and with just a touch of a boost beyond that, he can beat out every season but one with the Seahawks in that department with 37 touchdown passes.
In terms of wins, the quarterback finished 4-11 in 15 starts last year. Wilson has matched his win total from last year in nine games, despite starting 1-5. Of course, with the season only halfway over, there are bound to be more twists and turns.
Could Wilson bring the team their first playoff appearance since losing Peyton Manning after injuries to Deshaun Watson and Joe Burrow?
If any of the above quotes are used, credit First Take and H/T Sportskeeda.