Jannik Sinner has made his thoughts clear on who he would like to face in the final of the 2023 ATP Finals on Sunday.
World No. 2 Carlos Alcaraz is set to take on World No. 1 Novak Djokovic in the second semifinal later on Saturday. Sinner, meanwhile, cruised to victory in the first, beating Daniil Medvedev 6-3, 6-7(4), 6-1 in front of his home fans in Turin.
Speaking at his press conference afterwards, the Italian was asked about his thoughts on potentially facing Alcaraz in the final. Sinner has a 4-3 lead in the head-to-head against the World No. 2 and has won two of their most recent clashes.
The 22-year-old admitted that it would be "nice for tennis" if the final were between him and Alcaraz, as it would mark the arrival of the new generation. The World No. 4 also stated his belief that he and Carlos Alcaraz have always had a good match-up which lends itself to interesting moments on the court.
"I mean, if Carlos wins, would be I think nice for tennis, having two from different generation in the final. I played against him already sometimes. I think the matchup is really, really good. Usually we have always some interesting points, interesting moments," Jannik Sinner said.
"If I play against Carlos or if I play against Novak, they're going to change couple of things. I have to be aware. I have to be very careful and intelligent to understand what's going on on the court. Let's see what's coming, no?" he added.
---
"It's going to be interesting and let's see who is my opponent tomorrow" – Jannik Sinner on Carlos Alcaraz vs Novak Djokovic clash at ATP Finals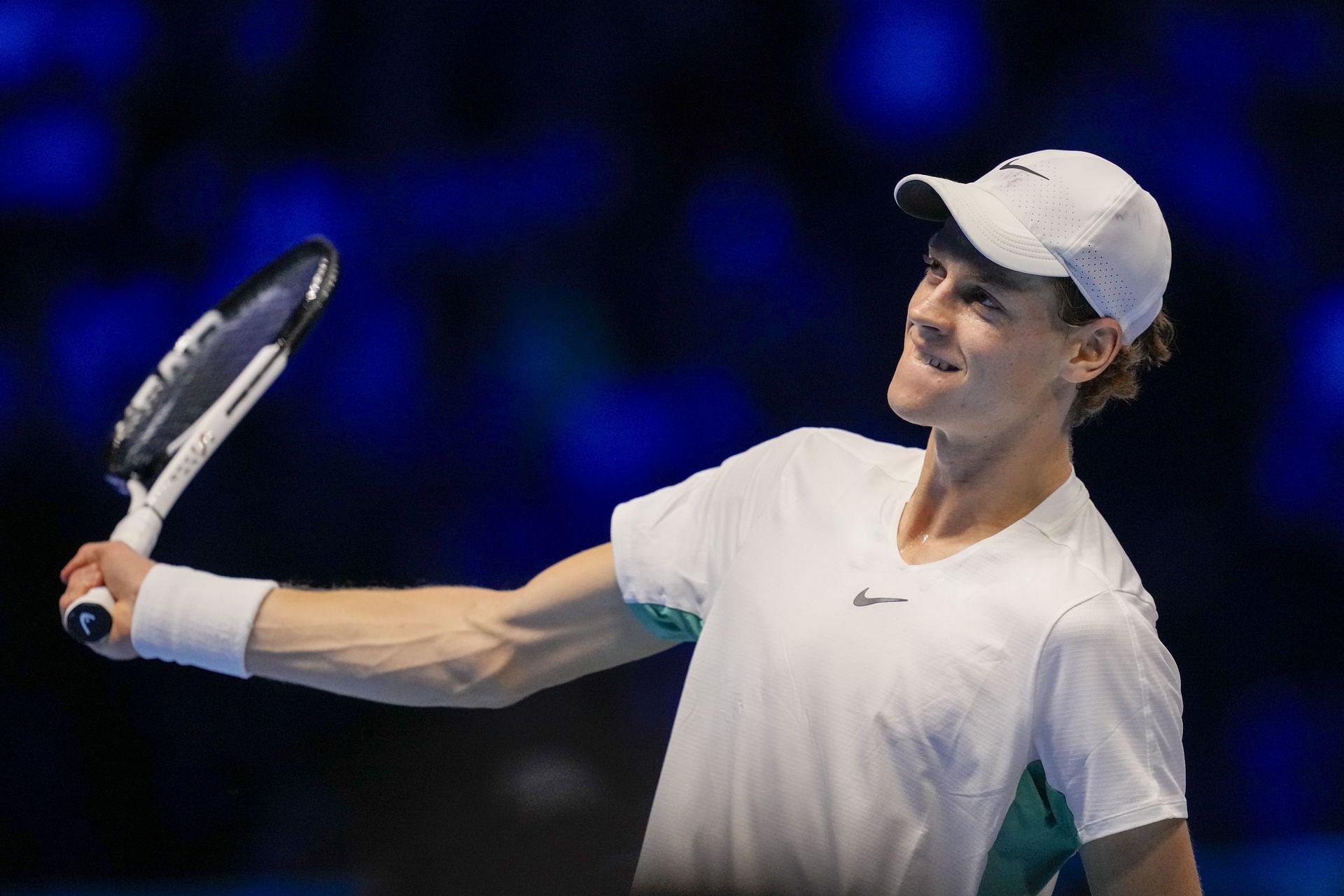 Regardless, Jannik Sinner maintained that he is interested to see who would come out on top between Carlos Alcaraz and Novak Djokovic, especially with the latter looking to break Roger Federer's record of most titles at the tournament.
"If Carlos wins, would be nice because there are many things together in our matchup. But let's see. He's facing the No. 1 in the world today. Novak, he has been in the position so many times."
"He's looking for history again in this tournament. It's going to be interesting and let's see who is my opponent tomorrow. Hopefully, as I said before, it's going to be a good match," Jannik Sinner said.
Carlos Alcaraz and Novak Djokovic are tied 2-2 in their head-to-head, with the 36-year-old winning their most recent clash in the final of the 2023 Cincinnati Open. Before that, however, the Spaniard downed Djokovic in the final of this year's Wimbledon Championships in a five-set marathon.