Late on Friday, the Boston Red Sox and Seattle Mariners made a deal to send Luis Urias to Seattle in exchange for RHP Isaiah Campbell. This is the first major move for Boston's CBO, Craig Breslow.
Urias split his time with the Milwaukee Brewers and Boston Red Sox in 2023. In 52 games, he hit .194/.337/.299 with three home runs and 18 RBIs.
Luis Urias can play both second and third base. He will provide Seattle with somebody who can be counted on defensively while they hope his offense will increase in a new destination.
Signing Campbell gives Boston a pitching prospect with a high ceiling. He stands at 6-4 and 230 pounds and can command his fastball to the upper 90s with a ton of life.
This is a great return for the Red Sox. Cambell played his college ball for the University of Arkansas, staying there for three seasons. He was ultimately drafted in the 2019 MLB Draft.
Red Sox had more options at second base besides Luis Urias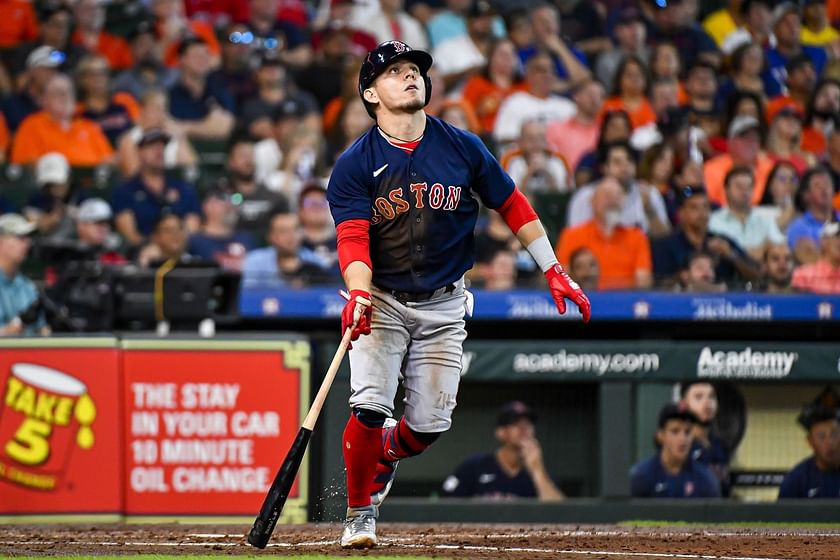 The Boston Red Sox did not mind trading Luis Urias, as they had a logjam at second base. Heading into the 2024 season, Urias would battle with Emmanuel Valdez, Pablo Reyes, and David Hamilton for the position. Now, he will try and make his mark with the Seattle Mariners.
Now, they get a pitcher in Campbell, who debuted this season. He appeared in 27 games in 2023, compiling a 4-1 record with a 2.83 ERA on 28.2 innings of work. Many around the league are excited to see him get his career going.
Fans can expect many more moves over the next few weeks as the trade market starts to heat up. Teams are desperately trying to upgrade their teams and do not want to be left standing in the cold.
Fans should prepare themselves for an exciting next few weeks.
Edited by Jared "Bloomy" Bloom