Michael Phelps's wife Nicole Phelps was recently taken aback by the legendary swimmer's Olympic record. Nicole shared a record comparison among swimmers who boast the most individual Olympic titles. She was shocked to see Michael Phelps topping the list, leaving behind an ancient Olympian.
38-year-old Michael Phelps is the most decorated Olympic swimmer in the world. Known as the Baltimore Bullet, Phelps has won a total of 28 Olympic medals.
In the five Olympic games that he competed in, the retired swimmer won 23 gold, three silver, and two bronze medals. By winning eight gold medals at the 2008 Olympic Games, he claimed the record for most Olympic golds won in a single edition of the Summer Games.
Recently, Phelps's wife Nicole shared another brilliant record held by him. She posted an Instagram story of the athletes with the highest number of individual Olympic titles. The 38-year-old was stunned to see her husband at the top of the list with 13 wins in total.
He won these titles in his career spanning from 2000 to 2016. More than Phelps's wins, she was taken aback to see the 'Flyish Fish' leaving behind ancient Olympic runner Leonidas of Rhodes in second place. He had won 12 titles from 164 – 152 BC.
Mrs. Phelps shared her thoughts in the caption. She wrote,
"I m biased bc he's my hubs…. BUT Look at this stat… He beat LEONIDAS… my brain won't even do the math to figure out how long ago that record was held," she wrote.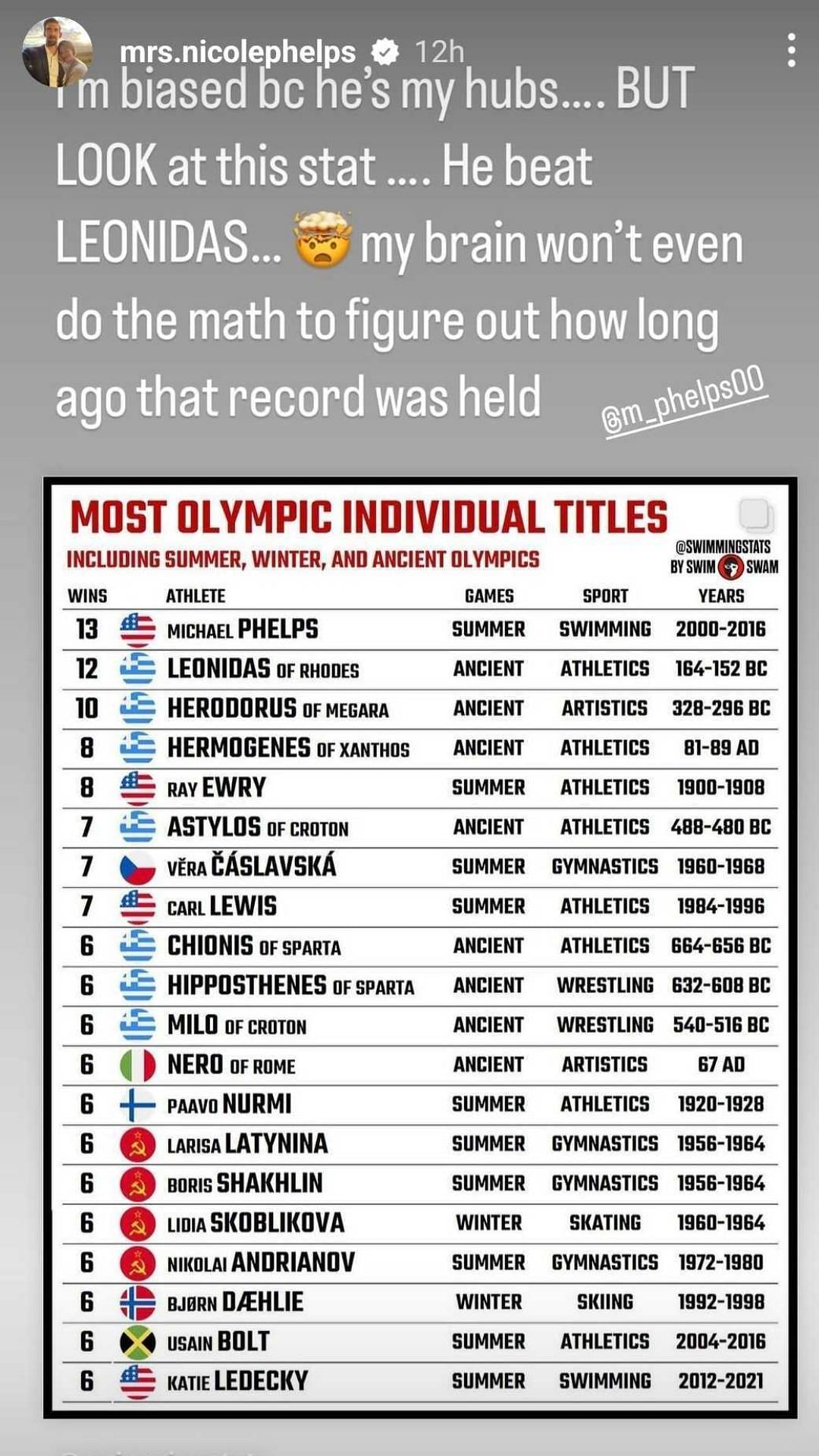 Leonidas of Rhodes was one of the most famous runners of the Ancient Olympics. He was the champion of three-foot races for four consecutive Olympiads (164–152 BC).
The same list also had names of other legendary players like Usain Bolt and Katie Ledecky. They were in the second last and the last place with six respective title wins.
---
Michael Phelps first decided to end his career in 2012, not in 2016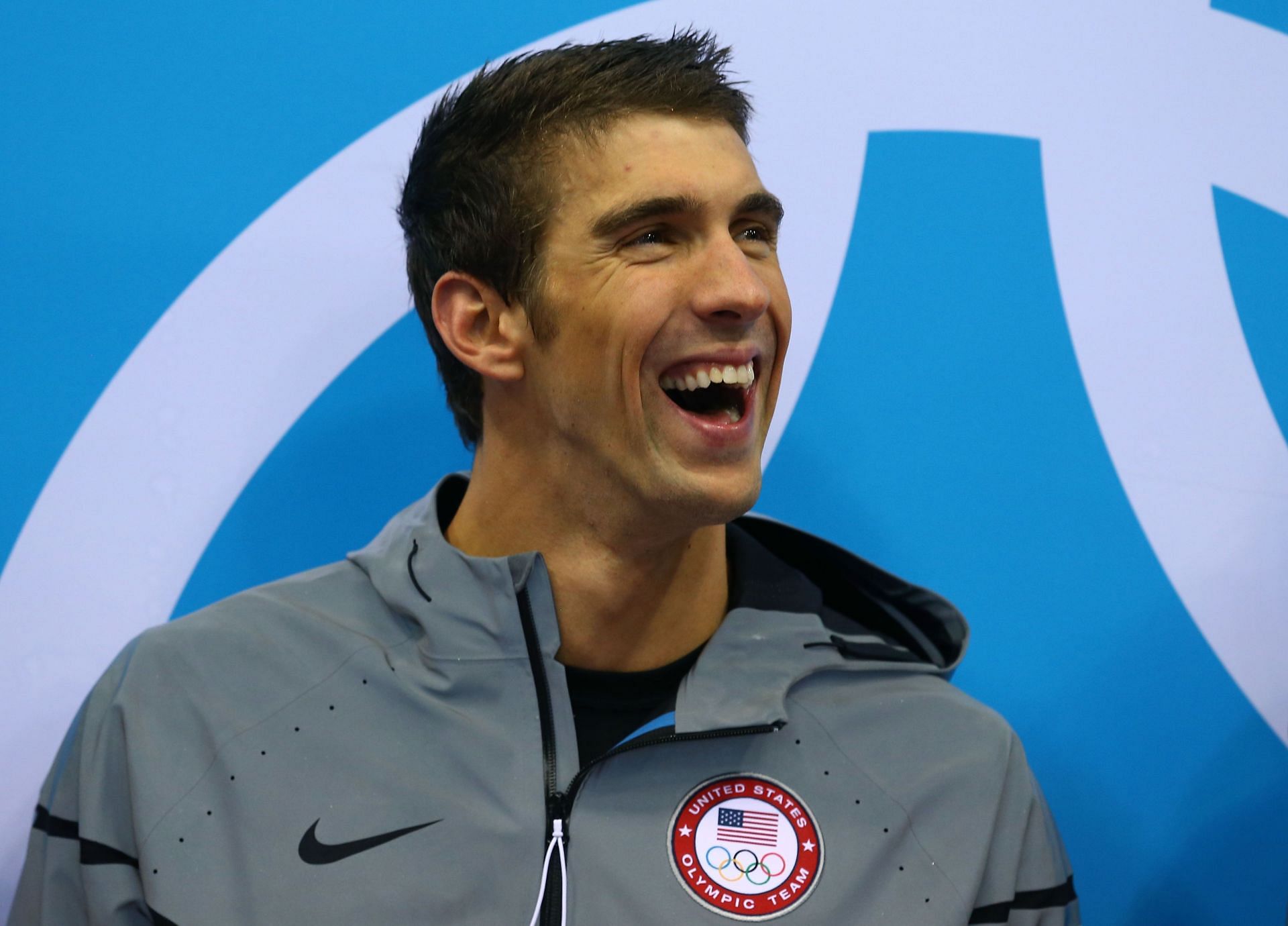 Michael Phelps was 27 years old when he first decided to retire after competing in the 2012 London Olympics. He won four gold medals and two silver medals in those Games, after which he bid adieu to the sports.
Phelps commented on his decision in a post-event conference. He said,
"I would not change anything, I did not miss anything, I have had these opportunities to do some things that nobody else had done before so I am very very happy with that."
However, he came out of retirement in 2016 to compete in the Rio de Janeiro Olympics to end his career just how he wanted. He won five gold medals and a silver medal that year.
After retiring for the final time, he told Today.com in an interview in 2016,
"Done, done, done — and this time I mean it. I wanted to come back and finish my career how I wanted and this was the cherry on top of the cake."